EFFECTIVE ADVERTISEMENT FOR YOUR EVENT IN GOOGLE ADS
We will increase your ticket sales
How does Google Ads market your event?

1. Analysis
We will develop a strategy for your advertisement

2. Ad banners
We will create 14 ad banners
for your event

3. Adjusting
We will give your ad a professional adjusting

4. Exposure
We will widely display your ad on the internet

5. Sales
Your ticket sales start now!
Who should I trust with ticket sales?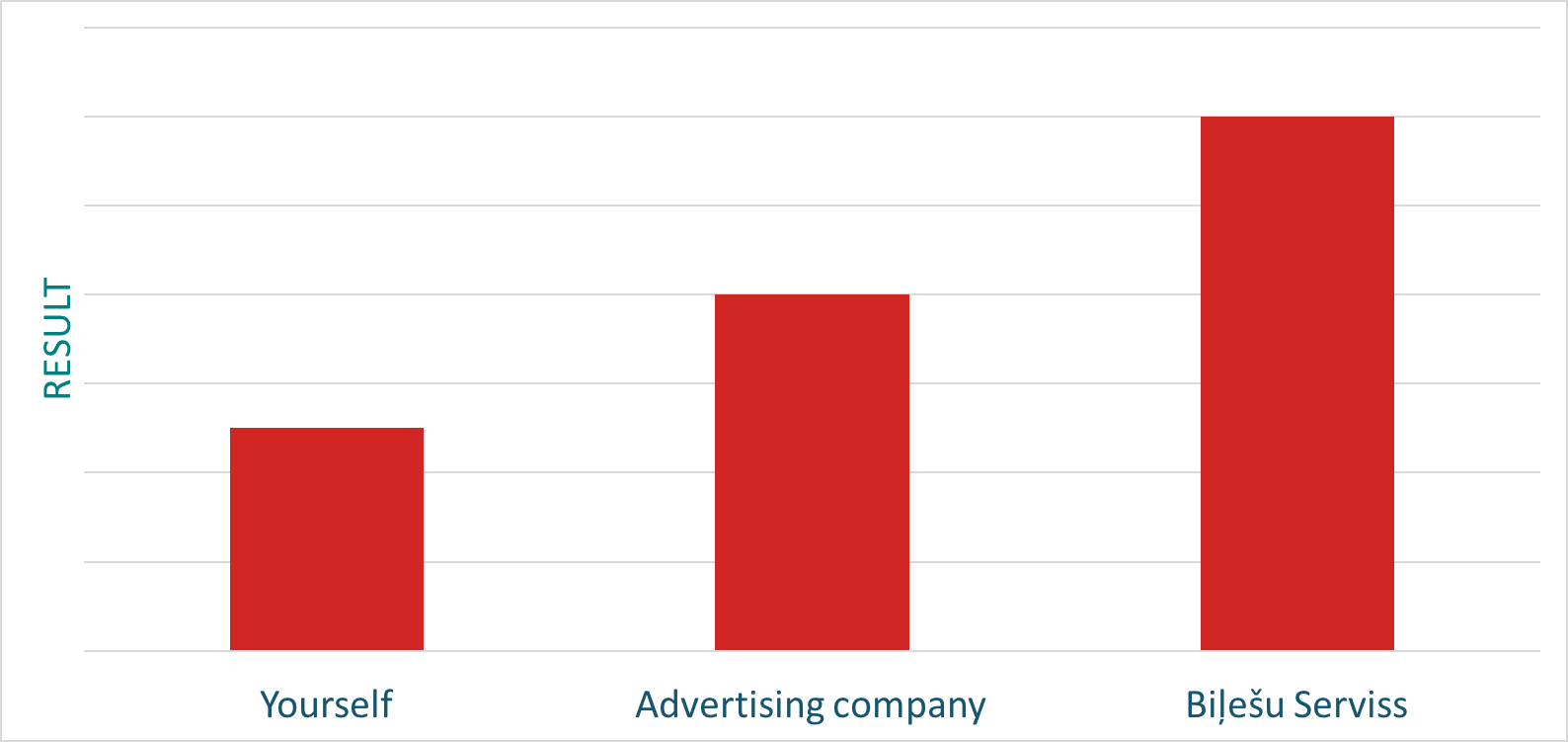 * According to the statistics of DNG Marketing
Yourself

- many possible mistakes and a big burden on the budget.
Advertising company

- good result thanks to their internet advertising experience.
Biļešu Serviss
- Our experience in advertising events online and our client base are sure to guarantee a good outcome.
Where will your ad be shown?
We will show your event ad to targeted internet users in Latvia on all the websites that they visit.

Ad banners will be placed on popular local and international websites.

We will make sure that your event will be visible
as much as possible!

Samples of possible websites:
www.ss.lv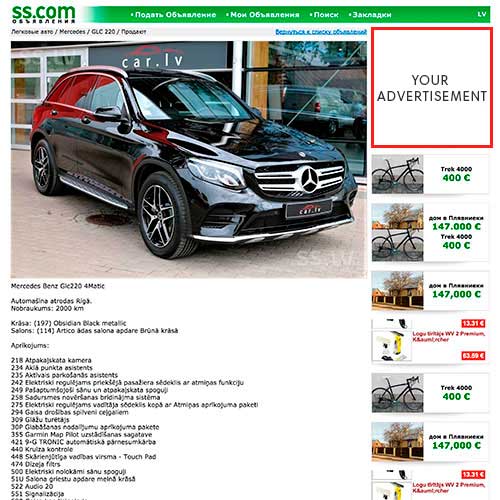 www.tvnet.lv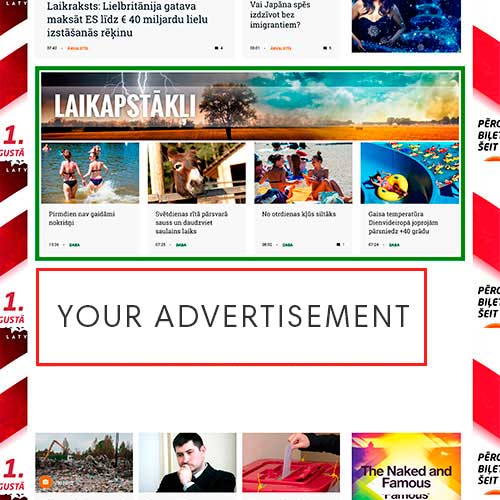 www.delfi.lv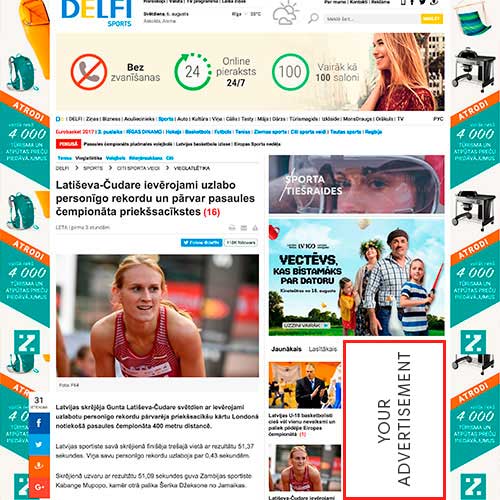 www.autoplius.lt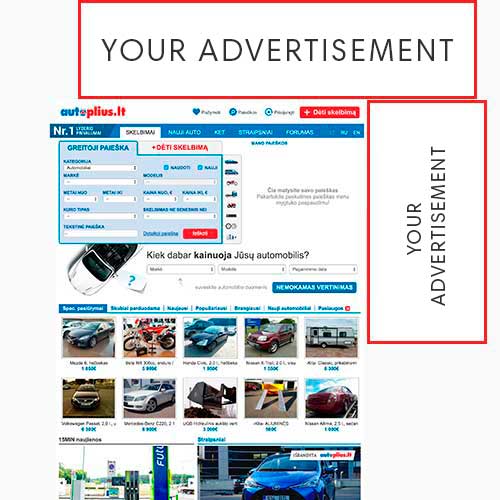 www.youtube.com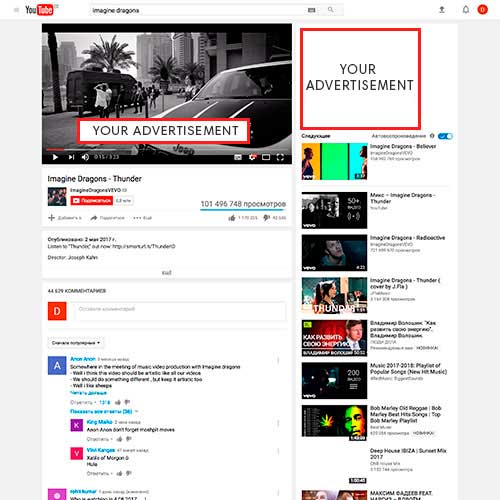 www.gismeteo.lv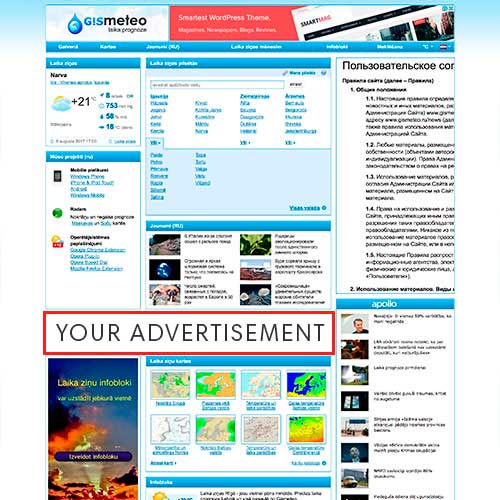 www.jauns.lv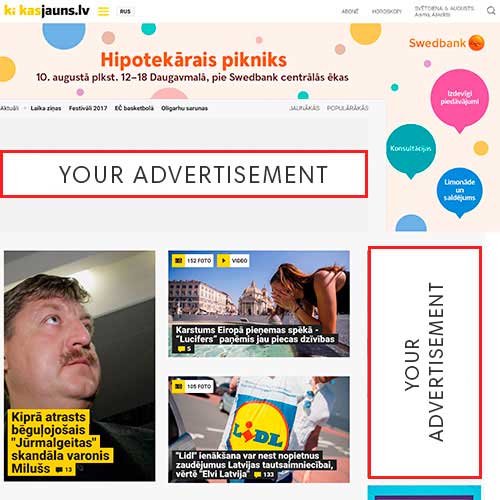 www.adme.ru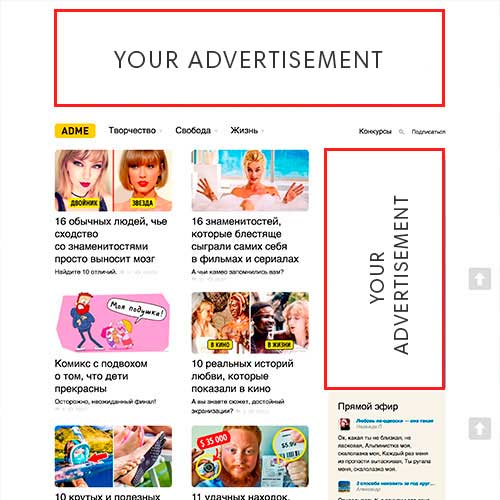 www.ebay.com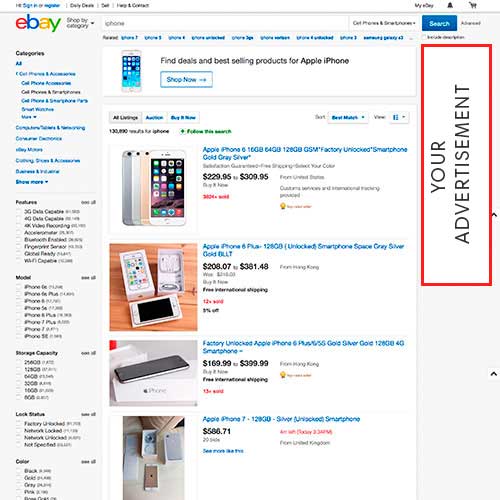 * Your ad being shown on leading Latvian websites is not guaranteed and
depends on the specific site's policies.
Over 100 million other sites
that your clients visit!
What kinds of events is Google Ads suitable for?
FESTIVALS


Google Ads as part of a bigger advertising campaign
For large festival type events, Google Ads is part of a powerful ad campaign. Ads gathers up the audience that has already been warmed up by other ad channels, guides them towards ticket sales, and draws in a new audience that hasn't seen the ads on other websites.
POP STAR CONCERTS


Google Ads is often better than other ads.
Advertising the concerts of famous stars with Google Ads generates huge ticket sales. Often times, the organiser decides to increase the ad budget for internet ads and decrease ads on TV, radio and in the streets.
CLASSICAL MUSIC CONCERTS
Classical music, like other types of music, needs good advertising support. Google Ads is the optimal solution for reaching your target audience.
THEATRE PERFORMANCES
In our country, theatregoers find out about your events online. People interested in theatre will see information about your event on all websites that they visit.
CHILDREN'S EVENTS
Google Ads is a great tool for selling tickets to storytelling events, children's theatre and various shows.
SPORTS EVENTS
Sports events are widely followed in our country. Google Ads helps to gather the target audience and invite them to your sports event.
CLUB EVENTS
Google Ads is used successfully to sell tickets to events in night clubs. We can catch target users on the websites they visit and remind them of concerts and performers at the right time.
SINGLE EVENT
Google Ads is ideally suited for advertising a single event. Google Ads will show information about your event to tens of thousands of internet users.
RECURRING EVENTS


Google Ads will remember your audience
Often times, organisers organise concerts that are held again from year to year. When advertising with Google Ads, we will gather up the public for the organiser and use the information again the following year. As a result, ticket sales for the next concert will have a running start, tickets will sell faster and advertising budgets will be economised.
CONCERT TOUR IN SEVERAL COUNTRIES
Tours are often organised in all three Baltic States. Google Ads can help you effectively advertise in different regions. For example, 80-100% of tickets are sold to a show in more than 20 cities in Estonia, Latvia and Lithuania. The advertising campaign is run from Tallinn.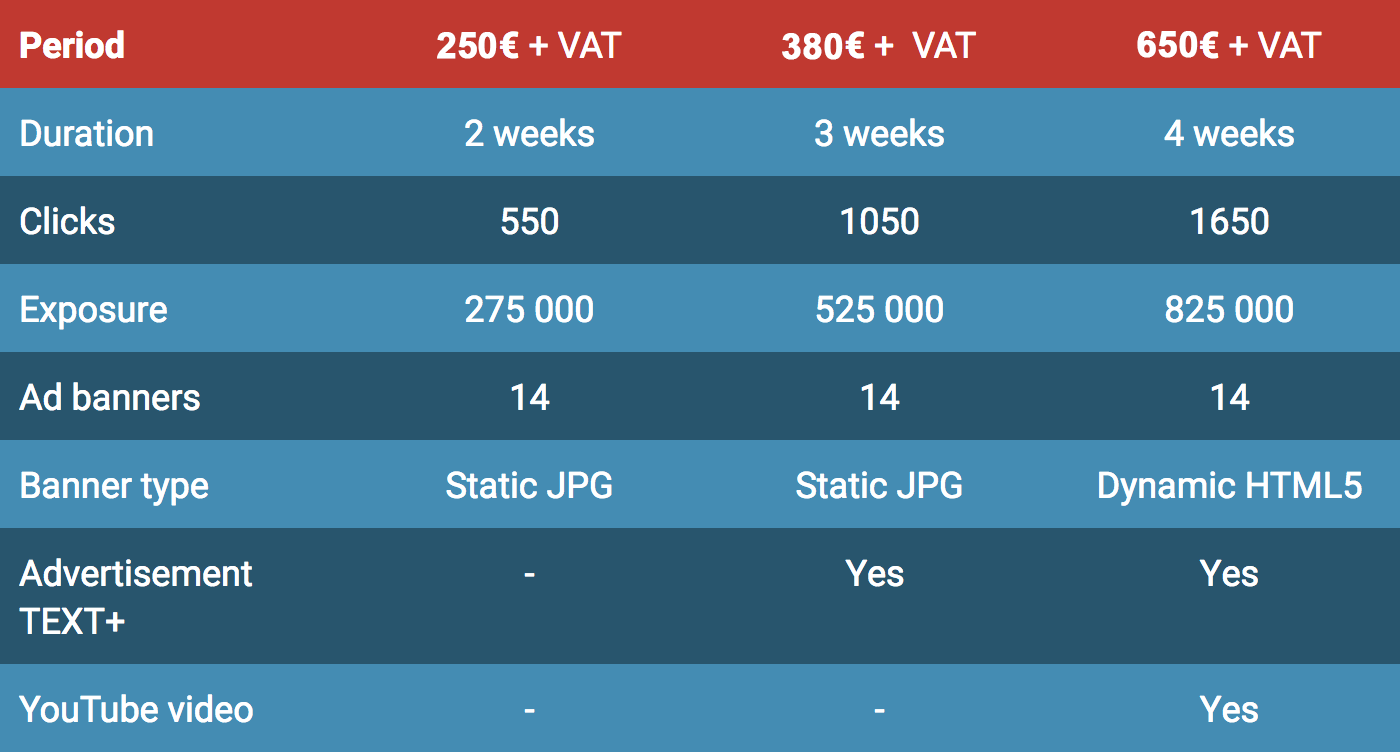 NB! "Custom package"

Less than 10 days left until the concert?

Or would you like more advertisement than 650+VAT?

Then order the " Custom package " and we will find the best solution for you.
Clicks
Minimum number of clicks on your ad and redirects to the website.
Exposure
The minimum number of times your ad is viewed.
Ad banners
You will have 14 different banner formats for wide-scale exposure on different websites.
Static JPG ad banners
The most widespread type of banner online. Used by many advertisers.
Dynamic HTML5 banners
A new ad banner format that came into use in 2013. Its main feature is a moving image, which attracts more attention and leads to more clicks.
TEXT+
A form of text advertising that is spread across websites as their "own" text, so that the client doesn't even realise that it is an ad. The appearance of this text depends on the design of the website where they are displayed.
YOUTUBE ads (video)

*
Ads is a great tool for creating an efficient ad campaign for your video clips. The ad will be shown on YouTube and the websites of partners that can accommodate video formats. This is a video setting either at the beginning, middle or end of a clip.


* To use this feature, you will need an already completed video clip. If you don't have one, then the video ad budget will be used on banners.
Own ad banners
You can also give us your ad banners. The discount for packages one and two is 10 euros and 45 euros for package three. The discount also applies to a repeated order for the same concert.
Several concerts at once
If you have more than one concert coming up, choose the custom package and enter your specifications in the comment box. We will send you our best offer.
When you use Google Ads advertisement, you get the following:
A good sales impulse for your event
Visibility for Your concert on the entire market
A report of works completed
An overview of how your tickets are sold
Download the order form and send it to your project manager at Biļešu Serviss